Stevie Wonder quitte la Motown pour créer son propre label
Écrit par Rno sur 14 octobre 2020
Stevie Wonder annonce qu'il a créé un label sous Republic Records et qu'il travaille sur un nouvel album. Il a passé près de 60 ans chez Motown.
Stevie Wonder a partagé deux nouvelles chansons et signé un nouveau contrat de disque avec Republic Records.
La mega star a laissé filtré les titres « Where Is Our Love Song » et « Can't Put It in The Hands Of Fate« , (voir ci-dessous), lors d'une conférence de presse virtuelle hier soir (13 octobre). Il a également annoncé qu'il quittait Motown après près de 60 ans.
Il a lancé sa propre marque – So What The Fuss Music. « J'ai eu une grande conversation avec Monte Lipman, le président (de la République), et j'ai parlé avec India Arie, qui a signé avec Republic« , a déclaré Stevie Wonder.
Wonder a été un artiste de Motown Recording pendant toute sa carrière, depuis qu'il a signé avec le label à l'âge de 11 ans en 1961.
« Même si j'ai quitté la Motown, je ne quitte pas vraiment la Motown. C'est Detroit. Donc je suis sûr que nous pouvons trouver comment faire certaines choses ensemble avec Motown. Peut-être que je vais faire mon « Gospel inspiré par Lula » avec la Motown. On va voir », a-t-il dit, en faisant référence à un projet de gospel nommé d'après sa défunte mère qu'il a annoncé en 2013.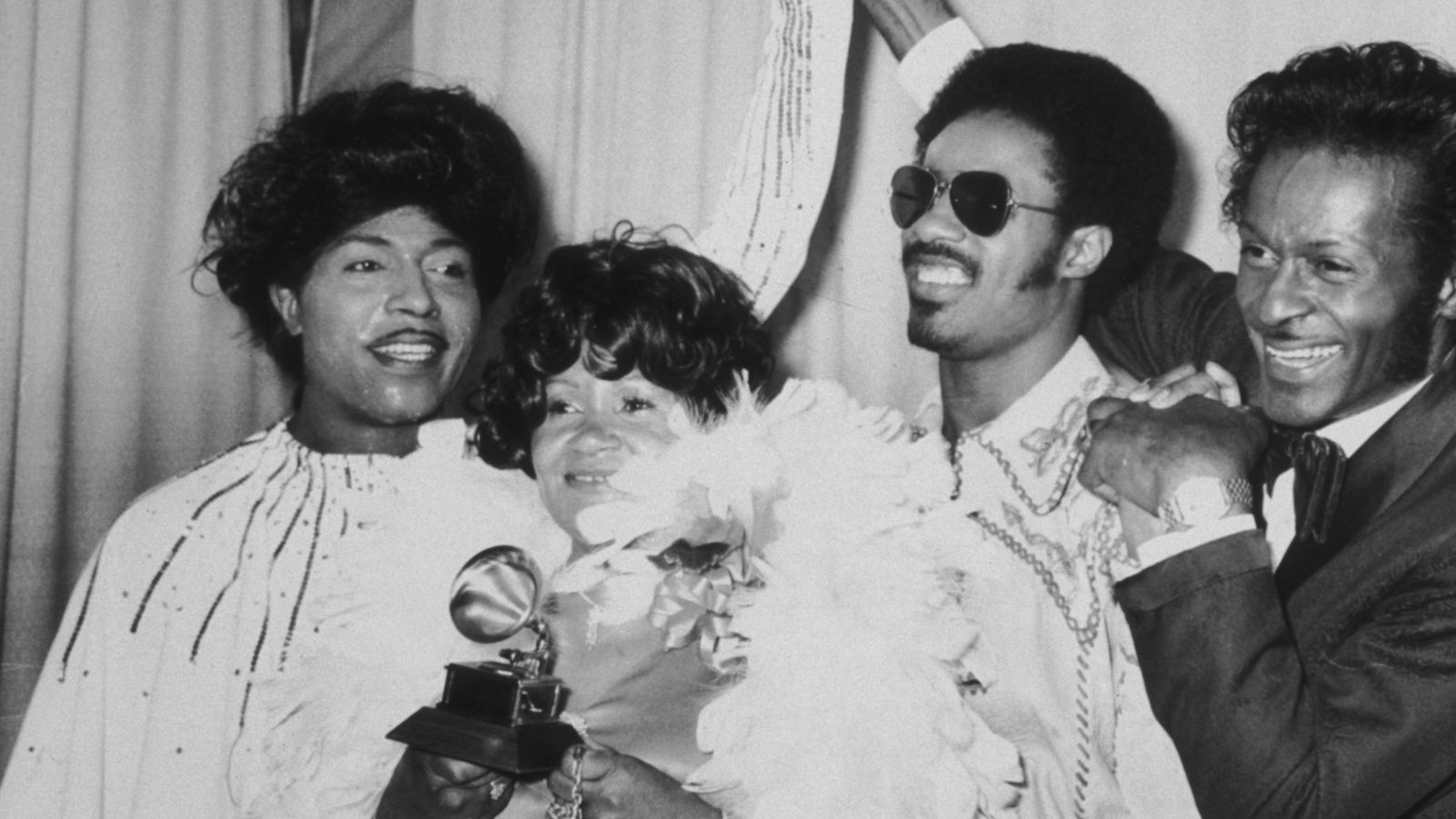 Le musicien a également déclaré qu'il travaillait sur un éventuel EP qui inclurait les deux nouvelles chansons et qu'il sortirait un nouvel album solo « Through the Eyes of Wonder ».
Deux inédits
Parmi les deux morceaux, il a parlé de « Where Is Our Love Song » : « C'est une chanson sur laquelle j'ai commencé à travailler à 18 ans, sans même savoir de quoi elle allait parler, mais j'avais la mélodie. Puis cette année, il y a eu toute cette confusion et toute cette haine, l'Est contre l'Ouest, la gauche contre la droite… ».
« C'est juste un chagrin d'amour. Et ceux qui disent : « C'est ce que Dieu a dit… c'est ma religion« , c'est juste une grande confusion… Je regarde tout ça et je dis : « Attendez, comment pouvez-vous parler de Dieu alors qu'il y a de la haine dans votre esprit ?
Sur l'autre morceau, « Can't Put It In The Hands Of Fate« , en collaboration avec Gary Clark Jr, Wonder a ajouté : « Je pensais à notre place dans le monde. Et je me suis dit que c'est le moment le plus crucial. Non seulement les Noirs ou les gens de couleur, mais aussi les jeunes du monde entier disent : « Ce n'est pas acceptable ». Le changement, c'est maintenant. Nous ne pouvons pas le mettre entre les mains du destin. Personne n'a le temps d'attendre« .
Au début de ce mois, Stevie s'est ouvert sur les tensions raciales aux États-Unis et les échecs de Donald Trump dans une nouvelle vidéo passionnée.
---
Les opinions du lecteur
---